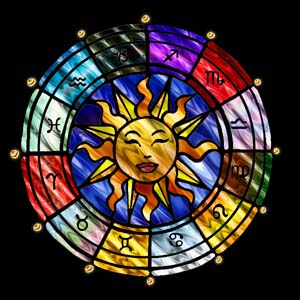 Annie's Song



Rollande Thompson

Rollande Thompson was born in Ottawa, Ontario, and now resides in Aylmer (Gatineau), Quebec. She also has a summer residence in Parrsboro, NS. She is a tarot card reader who has always been amazed at what the future holds in store for any individual and how the future can be changed or be altered.

She is well known throughout different parts of Canada; (Ontario, Quebec, and the Maritimes). She also has clients as far away as South America, California, Germany, and France.

Rollande sees her readings as a focusing tool, that enlightens a person to choose between certain paths, and to understanding the causes of certain happenings, to new beginnings, to love or lack of it, happiness or where to look for it, health and finances. In other words, everything that people are concerned with.

Using Numerology she is able to describe the characters of the people who surrounds her clientele. The purpose of a reading: is to give the client an insight into what that person has to deal with and the best way possible. Rollande is an impeccable reader who respects her psychic powers and has great respect for her work.

Rollande has in the past appeared on several radio stations, two of which were CHIP 101.7 FM Radio in the Pontiac and The Garry Michaels Show on CFRA 580 AM in Ottawa. Rollande has also appeared the Newfoundland radio Show VOCM. As a working professional Rollande is extremely busy with Psychic Fairs too.

Rollande is highly recognized as a media specialist and has been honored by her peers at a high level. She is fluent in both French and English.

Rollande Thompson
Rollande Thompson a été soutenu à Ottawa et réside maintenant dans Aylmer, Québec. Elle est un lecteur de cartes de tarot qui a été toujours stupéfié à ce que le futur tient dans la mémoire pour un individu, et à la façon dont ce futur peut être changé ou modifié.
Elle est bien connue dans tout Ontario, le Québec et le Maritimes et a fait venir à des clients pour la voir aussi loin de loin que l'Amérique du Sud, la Californie et d'autres régions du Canada.
Rollande visualise la lecture comme outil se focalisant, éclairant une personne pour choisir beween certaines voies d'accès, comprenant les causes de certains happenings, l'amour ou le manque de lui, de bonheur ou où rechercher lui, la santé et les finances. En d'autres termes, tout qui peuplent sont concernés par.
En utilisant Numerology, elle peut décrire le caractère du peuple qui entourent ses clients. Le but d'une lecture est de donner au client une perspicacité dans ce que cette personne doit manipuler et la meilleure voie de la faire. Rollande est un lecteur impeccable qui observe ses puissances psychiques et a le grand respect pour son travail.
Rollande les aspects par radio régulièrement programmés sur la radio de la CHIP 101,7 FM dans la Pontiac - une semaine en français, une semaine en anglais, une semaine dans tous les deux - et semble maintenant sur l'exposition de Garry Michaels sur CFRA 580 AM chaque deuxième mercredi à minuit. Avec son scedule occupé des foires et des aspects psychiques de medias, Rollande est un professionnel travaillant dur.
Rollande est fortement identifié en tant que spécialiste en medias et a été honoré par elle des pairs à un niveau élevé. Elle est à l'aise en le français et anglais.



Links


This page was updated 2013-05-14



Tarot Day in Canada Supporter