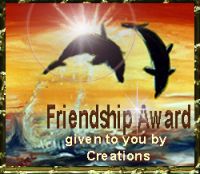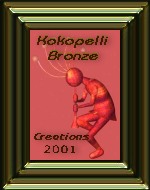 Hello Cheryl,

First of all thanks for your Tarot Canada award! It has been posted at &nbspAwards 10&nbspand we are very proud of it! Also we had the idea of a self made Tarot deck and a few cards we have, but it will be a project of years! :-)

Hereby we send you our awards too. Usually we send them after we get the form back, so we have a winners-description as the winning site would prefer. If you accepts our humble tokens of recognition and friendship, would you send us a small description of your site for the winners-list?

Wishing you success with your site and work in Tarot reading, happy holidays and a peaceful 2001!

Elsina and Daniel
Creations






Congratulations Your Web site Tarot Canada has been awarded the Otakou Creative Design BRONZE AWARD.
Dear Cheryl
Your website " Tarot Canada " has given much pleasure to us during the reviewuation process and we were impressed with the standard of quality you provided for viewing. It therefore gives me great pleasure to send you your new Award thus please find same attached.
We are fully aware that much time and effort goes into the creation of websites and we hope that you view this Award as a reflection of your achievement. We thank you for inviting us to visit with you and for your assisting through your website to make the World Wide Web a more pleasant area.
You may find our extremely specific and stringent Criteria and non-qualification Award regulations on-line for your interest.
Again, CONGRATULATIONS and thank you for the pleasure your website has given to us whilst visiting your particular area.
Regards
Rhonda -On behalf of the reviewuation Team at OTAKOU NEW ZEALAND ONLINE ®


Congratulations on winning the Best of the Web award! Because the award is very prestigious, that means that your site is one of the absolute best on the Internet. Many sites enter, but very few make the cut. Your site has met the award requirements for the bronze award. This award symbolizes excellence and high quality standards, all demonstrated by your website.

Again, we extend our sincerest congratulations to you for the hard work you invested in creating a successful website. (the bronze award is very difficult to win).




Hello Cheryl Lynne,

Congratulations!! You have a wonderful website and I am happy to present you with our award.

Best Wishes,Sue
Demeter Surname Homepage







This page was last updated September 11, 2001.