Ottawa Tulip Festival May 2004
(c) Cheryl Lynne Bradley 2004-7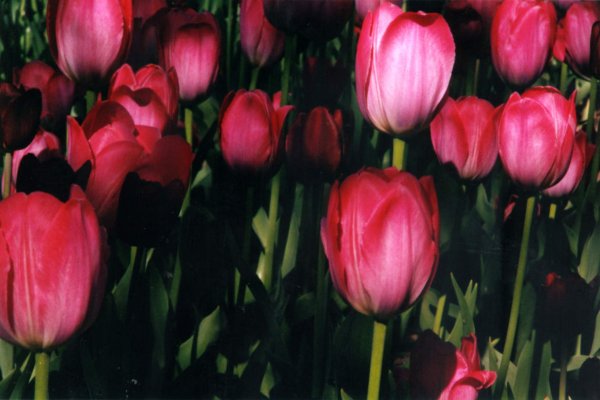 My friend Doug and I made the trip to see the Ottawa Tulip Fest this past May. It was a lovely bright Sunday afternoon with a gorgeous blue sky lightly studded with clouds. A lot of people had the same idea that afternoon. The grounds around Dow's Lake were full of people of all ages out to enjoy the ambience of a beautiful spring afternoon. Bands and vendors were stationed in all kinds of lovely nooks and crannies along the 15 kilometers of paths. Large, expansive and carefully manicured beds of tulips bloomed in every direction - a spectacular labour of love. The colours were in a impressive range from rich purples to ivory creams, it was a a living rainbow of spring.
The spirit of the Ottawa Tulip Fest is in it's origins. During the Second World War the Dutch Royal Family spent their exile in Ottawa. The home Queen Juliana lived in has been demolished but the room that she gave birth in at the Ottawa Civic was renamed Dutch territory so her new born daughter, Princess Margriet, would be Dutch born. In 1945, as a token of thanks and appreciation, the Dutch people sent 100,000 tulip bulbs. The National Capital Commission plants 300,000 new bulbs every year in the Commissioner's Park area at Dow's Lake. Every spring we get to witness the renewal of this gift and the story behind it adds a graceful poignancy to the beauty of the floral tapestry. Some 60 years later it has become the largest Tulip Festival in the world. The first official Tulip Festival was in 1953.
The event for 2005 is scheduled from May 5 - 23 and I highly recommend people make the time to enjoy the grace and simple beauty of the tulips which create such an elegant display. This year's event will commemorate the end of the World War II 60 years ago and is being called "A Celebration of Peace and Friendship". Bring your camera and you will come away with some wonderful shots to remember your visit with. Please visit the official website for details of this year's event at http://www.tulipfest.ca
As usual, I had my trusty camera with me. I hope you enjoy the pictures I took. It has been a cold and dirty winter, I thought everyone might enjoy a glimpse of what is just around the corner. Every springtime is proof of reincarnation and the Tulip Fest is a wonderful affirmation of the cycle of rebirth.
All pictures copyright Cheryl Lynne Bradley, all rights reserved.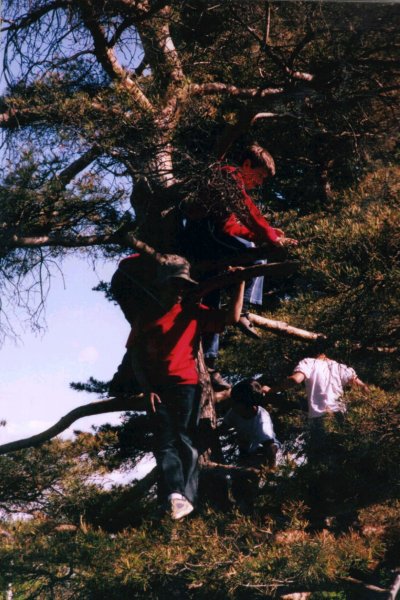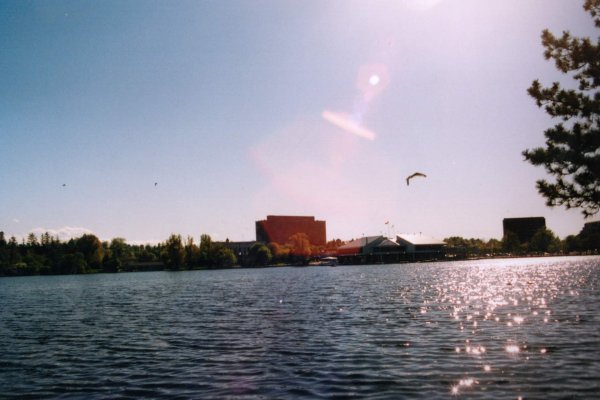 Pictures Page 1
Pictures Page 2
Pictures Page 3
Pictures Page 4
Pictures Page 5
Pictures Page 6