Handicap Access Keys - Alt K
Professional Readings, E-Zines & Other Interesting Members Links

Please enquire as to fees & payment arrangements


The Undercover Angel. Richmond, Ontario

Atham-Z: E-Zine & On-Line Tarot Readings. Ontario

Msesheta-shellorn. Ontario.

Michelle, Shaman and Tarot Reader

Kristen Camp, Ottawa, Ontario

Linda Gravill, Cambridge, Ontario

Kelvin Black, Tarot Readings from New Zealand

Artur Luiz Machado Neto, Readings from Brazil. English, Spanish, Arabic

Astrological Readings by Darlene. Vancouver, BC

Rollande Thompson, Bilingual. Aylmer, Quebec

The Golden Cup - Readings by Bonnie Moss

Readings by Carolyn

Contact Sita! Isis School of Mystical Arts. Ottawa and Toronto

Nicole Cormier - The Maritime Mystic

Josephine Mori - Tarot of the Sephiroth

Subscribe to Dancing World Weekly E-Zine by Eva Yaa Asantewaa
Dancing World - Check out the Archive

Other Professional Services

Sleep Disorders and Dream Work. Centre for Sleep and Dream Studies, Ottawa, Ontario

The Sleepers Market

Random AXess: The Bradley Project. Ottawa area.

Bead Barn, Gift Shop, Waterloo, Ontario - Linda Gravill

Margaret Tanner-Zinck
Web Design and Computer Instructor, NS

Atham-Z's booklet "How to Develop Your Psychic Skills - for the Novice and the Professional" is now available by clicking here.

Subscribe to Tarot Canada's Yahoo Group
Tarot Canada Shared Community Forums

Tarot Canada Email Service!!!

Sign Up for Future Endeavours - The Official Newsletter of Tarot Canada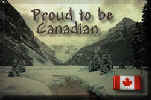 This page was updated October 6, 2003.