Marta Anne Martin
November 11, 1958 - May 19, 2006
"Be kind. Everyone you meet is fighting a hard battle."
It is with great sadness that we must advise that Marta passed away on May 19, 2006. Her wit, humour and friendship will be sadly missed. She was a talented writer, particularly gifted with humour and extremely fond of gargoyles and grotesques. Our sympathies to her family, fans of her wonderful writing and friends. Marta was from Charleston, West Virginia. She and Atham Z will be getting caught up and sharing a laugh again.
Marta's Tribute Page at Southern Humourists
In Her Own Words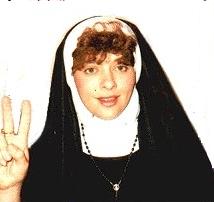 "I have worn many hats and all of them looked simply superb. Well, I thought they did! College grad, degree in Communications. Single mother of four from 31 to 11.Former disc jockey, small business owner, mancurist, church secretary, claims adjuster, corporate trainer and airline ticket agent...just to name a few! I have published my own e-zine since 1999--I have been featured in Deep South USA, Charleston Magazine, Wonderful West Virginia Magazine, the NetWits Magazine and the Charleston Gazette.

My most recent large body of work has been for the new state museum of WV which will open sometime in 2005.There's a book or two in me; I don't know if they're ready to come out yet. Until then I'm a fabulous writer of short pieces and yes, damn it, I'm funny."

"I'm a genetically altered Northerner....sort of like a cyborg Southerner. For us, this is what it means to be southern-----It's my kids rolling their eyes in northern restaurants when sweet tea is not offered on the menu. It's my son packing Dr. Pepper in his suitcase and not understanding why he is offered Root Beer instead by unsuspecting Northerners. It's wearing shorts and sandals as late as Halloween and as early as St. Patrick's Day, weather permitting. It's having people I grew up with telling me, 'You talk funny now.' It's telling people who ask, 'When are you moving back north?' that I am already home."

Interests: Current events, frugalism, family life, spiritualism, animals, history

Marta has been a lifelong student and practitioner of Divinatory methodology. Well versed in the Tarot and Psychometry, she has a particular interest in dream interpretation. She is the former dream wizard at the wz.com and authored a bi-weekly e-zine on Dream Interpretation on the Net for over two years and has taught several dream seminars entitled, "A Common Sense Approach to Dream Interpretation". Her greatest influences in dream interpretation were her mother and After seventeen years in the radio broadcasting industry using the on air name Martie Gray, Marta gave up her headphones and microphones for a pen and is now freelancing as a humor columnist and short story writer. She writes for some local publications from her West Virginia home and also on the Internet at Where's My Pants? and Southern Humorists.
To read Marta's compelling documentation of a past life recall during
dream state visit Quannah My Son.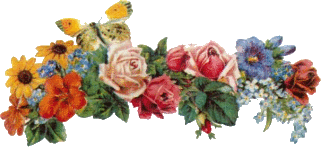 The Closet Eaters
By: Marta Martin © 2004
The people at my office don't eat. Oh, I am aware that they must be taking nourishment of some kind at some point, but it's certainly not in front of me! Maybe they are aliens.
All my life I've been surrounded by people who love to laugh and love to eat. I've been fortunate to have jobs where potlucks were scheduled weekly, holiday parties regularly and Christmas cookie exchanges annually. When I did a morning radio show we would beg for food and our listeners and local businesses would bring us donuts, biscuits and muffins. At least two places I have worked even went so far as to compile cookbooks of our favorite dishes. And once I even pushed the janitor's cleaning supply cart into the handicapped stall in the bathroom, locked the door and crawled back out, but that's another column.
Not every place I've been employed has embraced food on such a large scale. But there have been lunchrooms, refrigerators to store your items and even people seen leaving the building midday and returning with food. Some of them would even pop their heads in your office and say, "I'm running out to grab lunch. Can I get you something?" So far, in almost two months all I have heard about food in my office is, "There's the coffee pot, help yourself--it's free."
So, that much I know. These creatures do partake of fluids. And I have seen at least one person eat a piece of fruit, but never anything else. Now, I know that in some parts of the country people who eat only fruit do exist and lead normal lives. But if you live in West Virginia and eat only fruit that makes you a communist.
Now, I have seen food in the office. But aliens aren't dumb. It could simply be some sort of display to win my trust. I see the food. What I don't see is anyone actually eating it. Weird, huh?
The first time it was a broccoli salad. You know the good one with the red onions and raisins dressed with nice sweet-tart mayonnaise based dressing. Even the pieces of broccoli were cut small enough so that you didn't embarrass yourself trying to wedge a whole spear in your mouth. I lingered at the bowl where I saw a serving spoon and some small paper plates. Should I take some? Well, I told myself, no one offered you any. But it's obviously out here for anyone to enjoy. What if I get a small serving and then someone runs out of their office shouting, "That's not for you! Put that back!" I would die. The next time I walked past the bowl was gone.
More recently it was a sheet cake of which approximately one third was missing. The cake was yellow and the crumb of it was so fine that the cake looked almost like velvet. You just knew it would be sweet and smooth and not so crumbly and dry. The icing! At least three quarters of an inch thick and decadent! Caramel colored with chopped nuts on top.
"Peanut butter" I heard someone murmur outside my office door.
Peanut butter! I seriously considered snatching a piece even though I knew the sugar content from the icing alone would sicken me in a few minutes. I passed by the confection, pouting I'm sure, for no one had invited me to have a piece of this either. There's nothing worse than a fat lady asking, "Can I have a piece of cake?" Soon it, too, had vanished.
Now I know all about closet eaters. I was in business with a woman who had to eat every two hours. I'm not sure what was going to happen if she didn't, but I'm glad I never had to witness it. Driving down the Jersey coast one weekend every time we stopped to get gas she would disappear into the rest stop for almost an hour. Fearing for her health and well being, we sought her out. She was eating a three-piece chicken dinner for the third time that afternoon.
I spent the better part of my marriage in the kitchen, in the middle of the night crying into a bowl of mashed potatoes. Or was it ice cream? It doesn't matter. Is this an office full of eating disorders?
I'm still continuing my investigation. You can bet your ass that peanut butter cake is not going to get away from me next time.
To All the Men I've Loved
(c) Marta Martin 2002
My Life As a Sunday School Teacher
(c) Marta Martin 2002
Carnival Monster
(c) Marta Martin 2002
Am I Blue?
(c) Marta Martin 2002
Now A Sofa Story
(c) Marta Martin 2002
View from the Gargoyle's Lair: Marta's Ezine Archive on Yahoo Groups. You will have to join to read past issues of her very funny and poignant writing.
Cousin Marta's Old Timey Beauty Secret:
Redneck Bath & Beauty & Toiletries
(c) Marta Martin 2004

Free Kittens to a Good Home
(c) Anne Tatalin (Marta Martin) 2002

What's Up Doc?
(c) Marta Martin 2003

Going Japanese
by Marta Martin


Slipping Into Southern
by Marta Martin 2005


John, Jess and Jimmy
by Marta Martin


One Man's Treasure
by Marta Martin


Strength in Unity:
The Seventy-fifth annual Smoot reunion
by Marta Martin


Quannah My Son
© Marta Martin 2000-2008


Firemen are Hotter
© Marta Martin 2000-8


Spywear
© 2000-8 Anne Tatalin


Others
© 2003-8 Anne Tatalin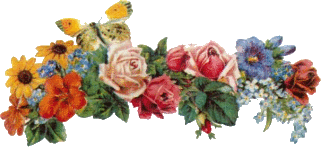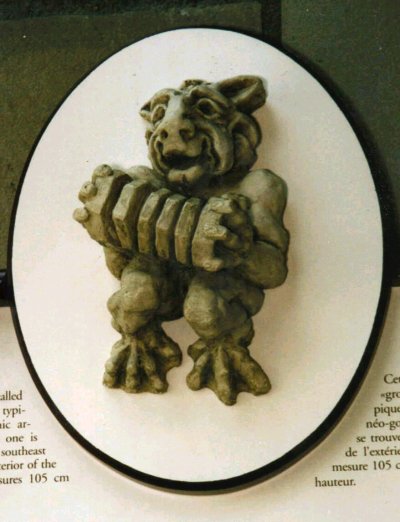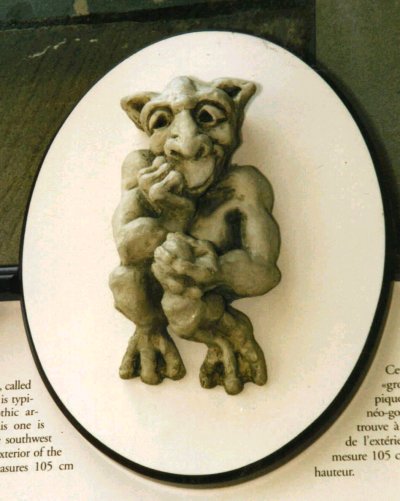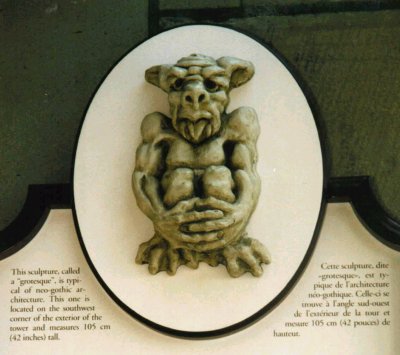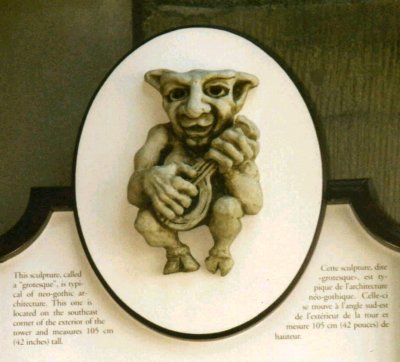 Mashed Sweet Potatoes #2
 
Recipe By     :Heart Smart/Woman's Day 2/15/00
Serving Size  : 6     Preparation Time :0:30
Categories    : Eat-LF Mailing List             Sweet Potatoes & Yams
                Vegan                           Vegetarian
 
 
  Amount  Measure       Ingredient -- Preparation Method
--------  ------------  --------------------------------
  2 1/2         pounds  sweet potato -- peeled and cubed
     3/4           tsp  salt
  5             cloves  garlic -- crushed
  1 1/2            tsp  lemon peel -- grated
  1         tablespoon  lemon juice
  1         tablespoon  honey
     1/4           tsp  pepper
 
1.  Put potatoes and 1/2 tsp salt in a large saucepan with water to cover.  
Bring to a boil and cook 15 minutes or until fork-tender.  Drain in a colander.
2.  Return to saucepan; add remaining 1/4 tsp salt and rest of ingredients.
3.  Mash until blended and smooth.
 
From Marta Martin 

Slow Cooker Beans and Potatoes
I happened upon some of the season's first and nicest looking stringless green beans at a local produce market...I also bought some tiny new potatoes and some vidalia green onions (has anyone seen these?) and some side meat. I cleaned about three pounds of the beans, two pounds of the potatoes and three of the green onions. I sliced up the side meat and layered all in my crockpot, potatoes first. I added some minced garlic and enough water (I may have added some bouillon, too) so that the beans could nicely cook. It cooked mostly all day the first day and the beans were just a bit too crunchy for my liking, but by next morning they were wonderful. They were some of the best beans I have ever had. Can't wait to make more. MM
Beef Barley Bake
It's an old standard but I love it. Oh....about frozen meats....I have always placed frozen meat in the crockpot--no problems at all.
1 lb round steak, cut in 1-inch pieces
3/4 cup quick barley
1 can golden mushroom soup
1/2 soup can water
8 to 12 ounces fresh sliced mushrooms

Combine all ingredients in the crockpot; mix well. Cover and cook on low for 7 to 8 hours. Serves 4.