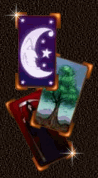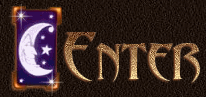 My name is Cheryl Lynne Bradley and I am the President of Tarot Canada International. Thank you for making time to visit with us here today.
I was bestowed a spiritual gift which instilled knowledge when I was five years old. I have hard-travelled on many roads since then. Our wisdom is based on the hardship of our experience.
I believe that God, however you conceive it, exists in us, as us. The only way we can develop as human beings is by developing an understanding of our relationship with God. Religion is for people who believe in hell, spirituality is for people who have been there. If we are not loving ourselves then we are not loving God.
Forgiveness is an act of creation. Thought plus faith creates. Mercy is an integral part of forgiveness and creativity. Our creativity is what nurtures our self-esteem. If you have no faith, you have no mercy. Life is a string, don't cut it.
I am a professional highly intuitive and gifted reader. I believe that empathy is the highest form of love. I have done TV, radio and print work.
Please come back and visit our pages again, you will always be welcome here.
Blessed be you and may God, however you conceive that to be, bless and keep you.


Interview with me on the
Tarot Guild's Tarot Today Radio Show February 5, 2012
Just click on the arrow below to listen.

The cost for a reading is $100US or $100Cdn. Dream Interpretations are $25US or $25Cdn. Please email me with your reading requests providing me with the MDY or your birth and of anyone else you would like to know about and any questions you would like covered. For a Dream Interpretation send me your birthdate and details of your dream. If your request is urgent, please indicate so in your email and I will try to reply in a timely manner.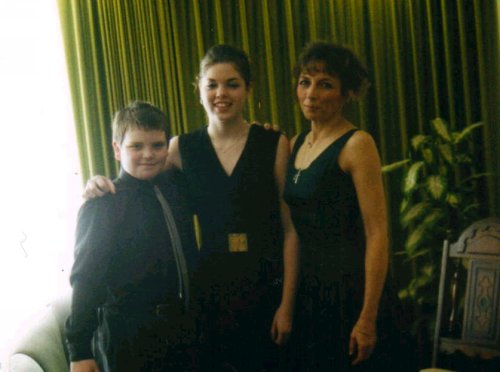 The Seer's Prayer
© Cheryl Lynne Bradley 2002-3

I embrace Jesus in my life,
So I may always have a friend
And I will never know spiritual hunger.

I embrace God in my life,
So I may see God in all things
And all things in God,
And I am humbled in the Silence of Presence.

I embrace Spirit in my life,
So I may have wisdom for right action,
Grace and dignity under all pressures,
Composure in crisis,
Compassion for all,
Strength and endurance for deep dives, hard roads and dark valleys.
The Light of Truth will always illumine my path.
All ways in all ways, always.
All is well.



<